As a web designer, it's important to understand the subtle art of typography. By using the right font in your website or web design project, you can convey your message more effectively and create a memorable impression on the audience.
Did you know that there are more than 30,000 fonts across various font families? That's a lot of options! But it also means choosing the right font can be challenging. Every font has a unique combination of characteristics and features that impact how it's used. Whether you're looking to use a new font for an upcoming web design project or are just trying to get better acquainted with your current collection, these eight tips will help you choose the right font for any given project.
Choosing the right font for your web project is very tricky and so important. There are tons of free fonts and premium fonts available on the internet which can be used. But designers don't get enough inspiration from their demands. Choosing the right font impact so much on your project's user experience and identity both. At the end of the day, the designer should make a designer with a combination of graphics, images, and typography.
Understanding the intricacies of typography might seem like rocket science for those who are new to this field, but once you know what to look for and where to find them, things
become a lot simpler. After all, with so many fonts out there, you're bound to find something that is just perfect for your next project.
If you're creating a new website or redesigning an existing one, choosing the right font can be a great way to give your project the finished look it needs. The right font can have a big impact on how people view your website and the message it conveys, so it's worth putting some time and effort into finding exactly what you need.
There are thousands of different fonts available online and in font finder computer software; however, not all of them will work with your web design project. When choosing the right font, there are several things you need to keep in mind.
Here I've listed some useful Font Selection Tools, tips, and tricks that will help you choose the right font for your next web design project. Those Font Selection Tools Online will help you to take the right decision for your project. Those Font Selection Website presents real-life use of lots of beautiful fonts which a designer needs what fonts they are using before the selection process.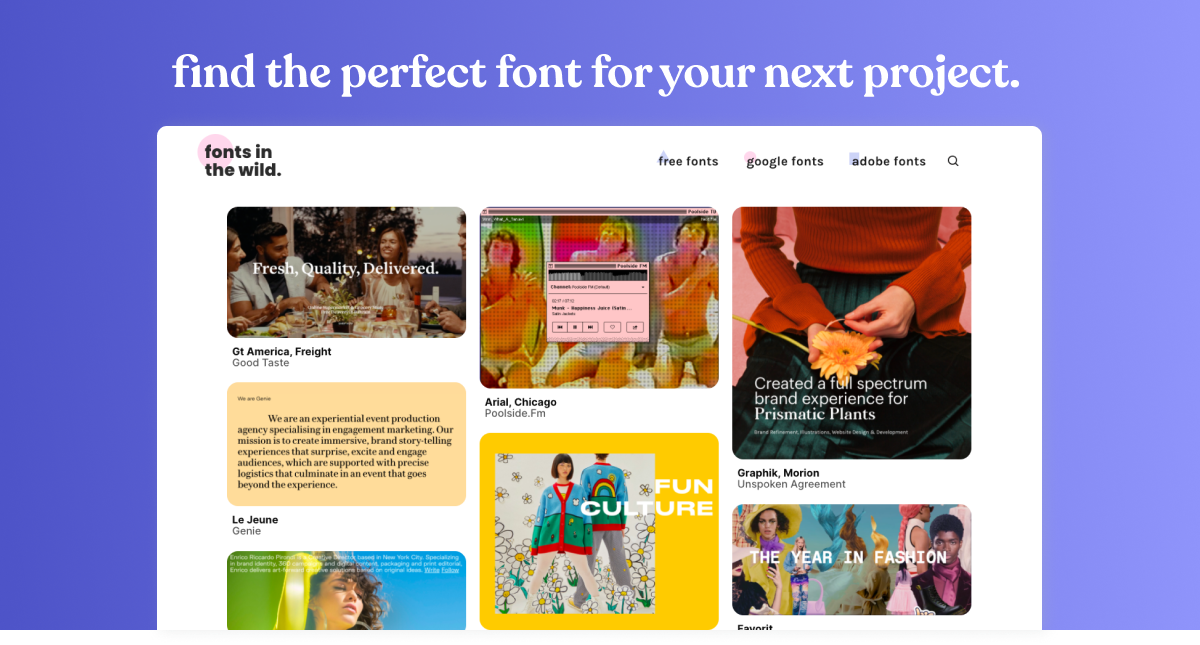 This website shows live using of Google fonts, Adobe Fonts and Free fonts on many web project. Designer will find font name here and the style how other designers using them. Live will help you more to understand your font selection confidence. Also this will inspire designers more than the static fonts browsing on the websites and designer may know how correctly use them.
In this site designer will find using of font by topic. Like what kind font will match the topic that designer working. By selecting a font, you may get different vibes of using the same font in different place. To find the correct font designer may choose the font style or value. There many using combination are showed for a font so it is easier to find out the best font for you.
In this tool designer will find trendy and popular fonts. For example, in this site you'll see most trending fonts going right now or most popular font that designer using now with some using example. This will help you more to follow the trends on your design. Although every brand has a personality so if you match it with this then it will be a great combination.
Want Amazing Design for Your Digital Product ?
Share With Your Community